Embraer unveils the Phenom 300MED for Medical Evacuations
The Brazilian aircraft manufacturer Embraer has announced on August 4, 2020 the launch of a medical version of its flagship light jet, the Phenom 300E. Designed for repatriation and medical evacuations, the Phenom 300MED will be available for purchase or by retrofit.
A Model that complements a Wide Range of Jets
Embraer has partnered with consulting firm Umlaut to develop a comprehensive set of medical cabin configurations. It has also partnered with Aerolite, a medical equipment company, to design all of the cabin medical equipment. This company is recognized in the sector for having already designed more than 500 Medevac (Medical Evacuation) aircraft interiors.
The Phenom 300MED was born out of Embraer Executive Jets' desire to offer an aircraft in every key segment of business aviation. The company already produces Phenom 100 and 300 light jets, Praetor 500 and 600 midsize jets, Legacy 450, 500 and 650E long-range jets, and even a VIP Lineage 1000E airliner.
The Phenom 300MED will directly competes with the PC-24 Medevac from Pilatus. Introduced in 2018, this model was the market leader.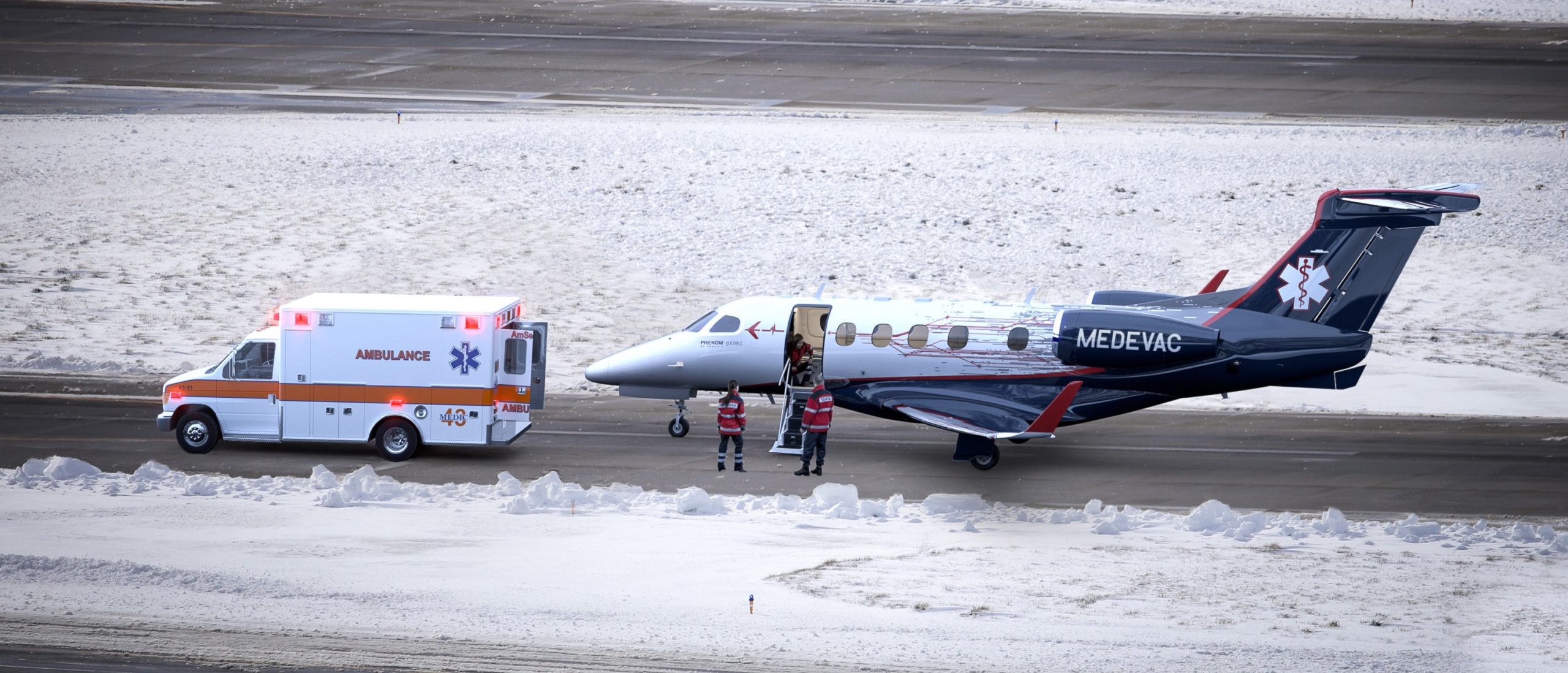 A perfect Ject for Medical Evacuations 
The Phenom 300MED is a derivative version of the Phenom 300E. This private jet is ideal for a medical version. It has a spacious cabin, low operating costs, the latest generation of avionics and great flexibility in terms of use. It is therefore no coincidence that Embraer chose this very popular model to design a Medevac version.
"The Phenom 300 platform, the world's most capable light jet, with its unmatched technology, comfort and performance, occupies a unique position for Medevac operations," said Michael Amalfitano, President and CEO of Embraer Executive Jets.
The Phenom 300MED has been designed to meet the needs of both private and government operators. Everything has been thought out so that the cabin of this air ambulance can be quickly and easily configured.
The sanitary cabin can accommodate two stretchers with medical equipment. It can also carry a baby incubator or even a stretcher with medical intensive care equipment. The interior also has spaces to store medicines, oxygen and even defibrillators.
Cabin pressure can be maintained at an altitude of 6,600 feet throughout the flight. This allows patients to breathe easily and prevent their injuries from getting worse from too much pressure change.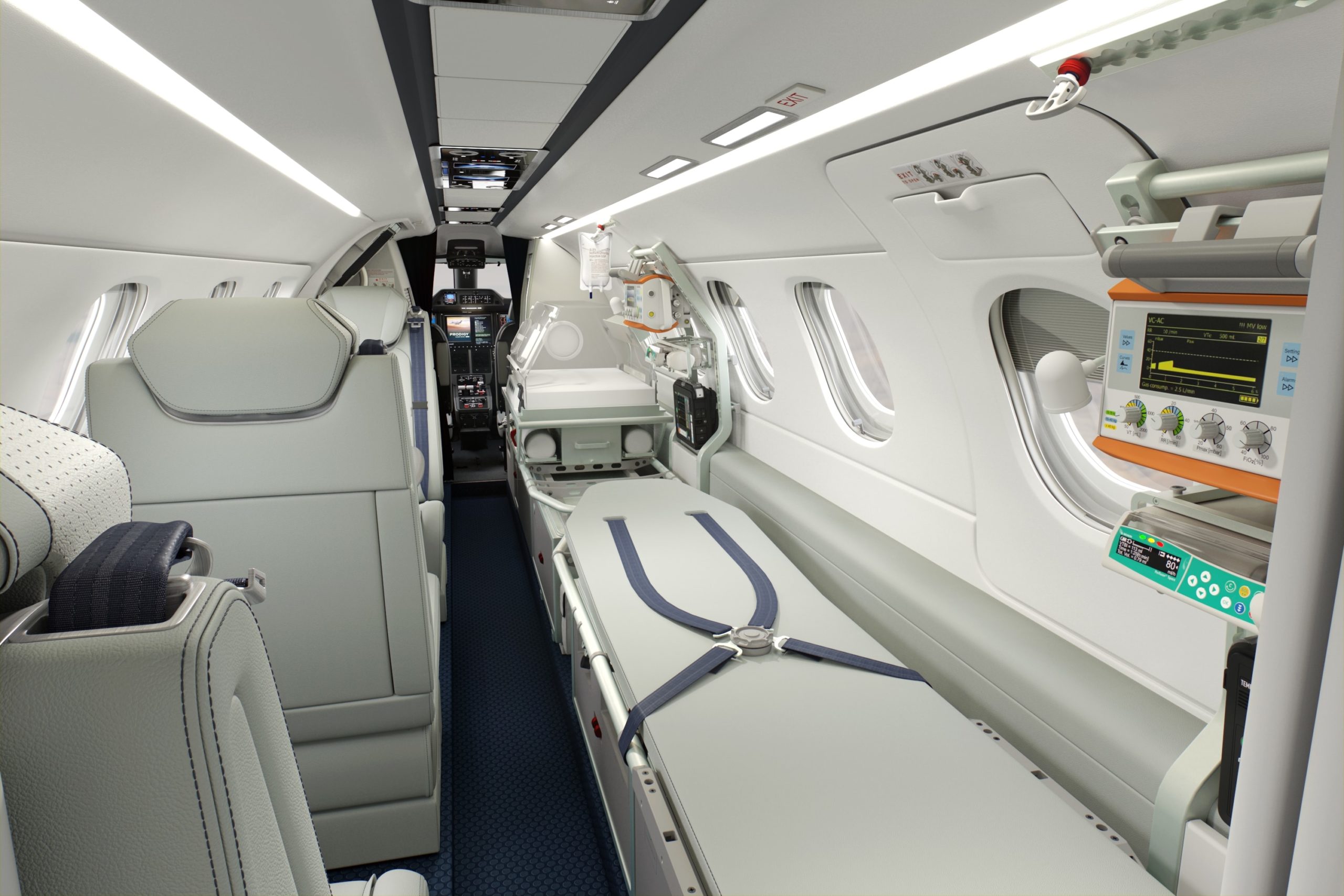 A medical Aircraft launched in the midst of the COVID-19 Pandemic
Embraer's new air ambulance is launched as the world faces a serious health crisis. With the COVID-19 coronavirus outbreak, the demand for medical flight is very high.
"Given the current health crisis, we are proud to work with two world-class Medevac solutions partners, and we are ready to immediately begin taking orders for this unprecedented air ambulance solution." Said Michael Amalfitano, President of Embraer Executive Jets.
Embraer therefore stands out with this new medical aircraft. Indeed, only a few of private jets manufacturers design themselves a medical version of their jets. With the current high demand for medevac, Embraer should receive orders fairly quickly.
Menkor Aviation is a specialist of medical flights and medical evacuation. Contact our advisors for more information.