Medium-sized private jets are business jets with 6 to 10 seats. They are an economical option for small group trips. With a wider range and a larger luggage space than a light private jet, the medium-sized business aircraft offers you more comfort when traveling.
Menkor Aviation has access to a large number of medium private jets around the world. Thanks to unique technology, we can locate these medium jets anywhere in the world and best meet your needs.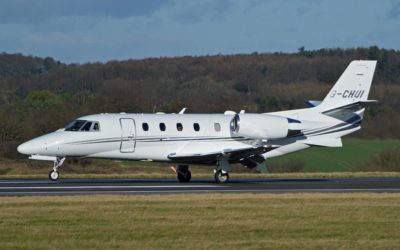 Charter a Cessna Citation XLS+ The Cessna Citation XLS+ private jet is available to charter through Menkor Aviation.Overview The Cessna Citation XLS +, or simply "plus", is the latest and most advanced model in Cessna's mid-size private jet range. This private jet...