Piston Aircraft
Piston aircraft are airplanes equipped with a heat engine that use pistons to convert pressure into rotational motion. Most piston planes are small aircraft or cargo planes.
They are economical in terms of purchase price, maintenance costs and consumption. Also reliable and powerful, piston aircraft are perfect for flights under 500 km.
Menkor Aviation has access to a large number of piston aircraft available for hire. Thanks to a unique technology, our team can instantly locate all piston aircraft available for charter around the world.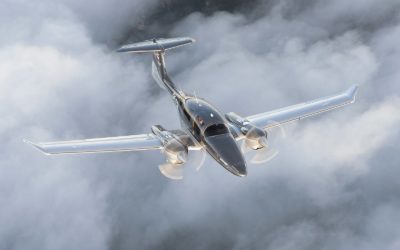 Charter a Diamond DA 62 The Diamond DA62 is available to charter through Menkor Aviation. Overview The Diamond DA62 is a 5-7 seat twin pistons engined aircraft designed by Diamond Aircraft Industries. Unveiled in 2012, it has been in continuous production since 2014...