Large airliners can be chartered to facilitate travel for big groups of people. With spacious cabins and high autonomy, commercial airliners are an ideal solution for traveling with groups of employees, customers and sports teams.
Medium-haul airliners are medium-sized commercial aircraft that can carry between 120 and 210 passengers on 1:30 to 5 hours' flights.
Long-haul airliners are large commercial aircraft that can carry between 210 and 850 passengers on trips that can exceed 10 hours of flight time.
Menkor Aviation has access to a large number of commercial aircraft around the world. Thanks to unique technology, we can locate these large airliners anywhere in the world and best meet your needs.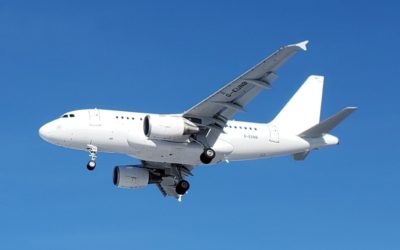 Charter a Airbus A318 The Airbus A318 is available to charter through Menkor Aviation.Overview The Airbus A318 is the smallest member of the Airbus A320 Family. Developed by Airbus, it was introduced in 2003 and 80 units were built. The A318 features several...