Flying with Pets by Private Jet
Hiring a Private Jet, the Best Way to Travel with your Pet
The advantage of chartering a private jet is that you can travel with your pet by your side in the cabin.
For many of us, pets are like family. They bring comfort, love and affection. It is normal to want your pet to travel in as comfortable conditions as yours.
With commercial airlines, your pet is placed in a crate in the cargo hold of the aircraft. Although the temperature, pressure and oxygen in the cargo hold are adequate, they are not at the same level of quality as in the cabin. It can be dangerous and stressful for your pet. Some animals are more susceptible to these conditions than others.
By choosing a private jet, you also avoid the crowds and long security checks at commercial terminals. You are welcomed with your animal in a VIP private terminal.
Our Solutions for your Pets
At Menkor Aviation, we are committed to providing our clients' pets with a travel experience that is just as enjoyable as their owner. Renting a private jet allows you to travel with your cat, dog, or any other pet in the most relaxed and enjoyable way possible.
Freedom to Roam
Your cat or dog is free to roam around in the private jet cabin during the flight. It can also be placed in a crate by your side. With Menkor Aviation, you decide how your pet travels.
Tailored Pet Food
We can provide high quality, tailor-made food for your cat or dog during the flight through the service of a pet catering service. All you need to do is let us know your wishes before the flight.
Accompanying Person
If you wish to have your pet travel alone in a private jet, you can have someone accompany your animal. A flight attendant will look after your animal, ensuring their welfare and comfort at all times. 
Special Request
At Menkor Aviation, we take all your special requests into consideration. Our team is at your disposal to make your private jet flight as pleasant as possible for you and your pets.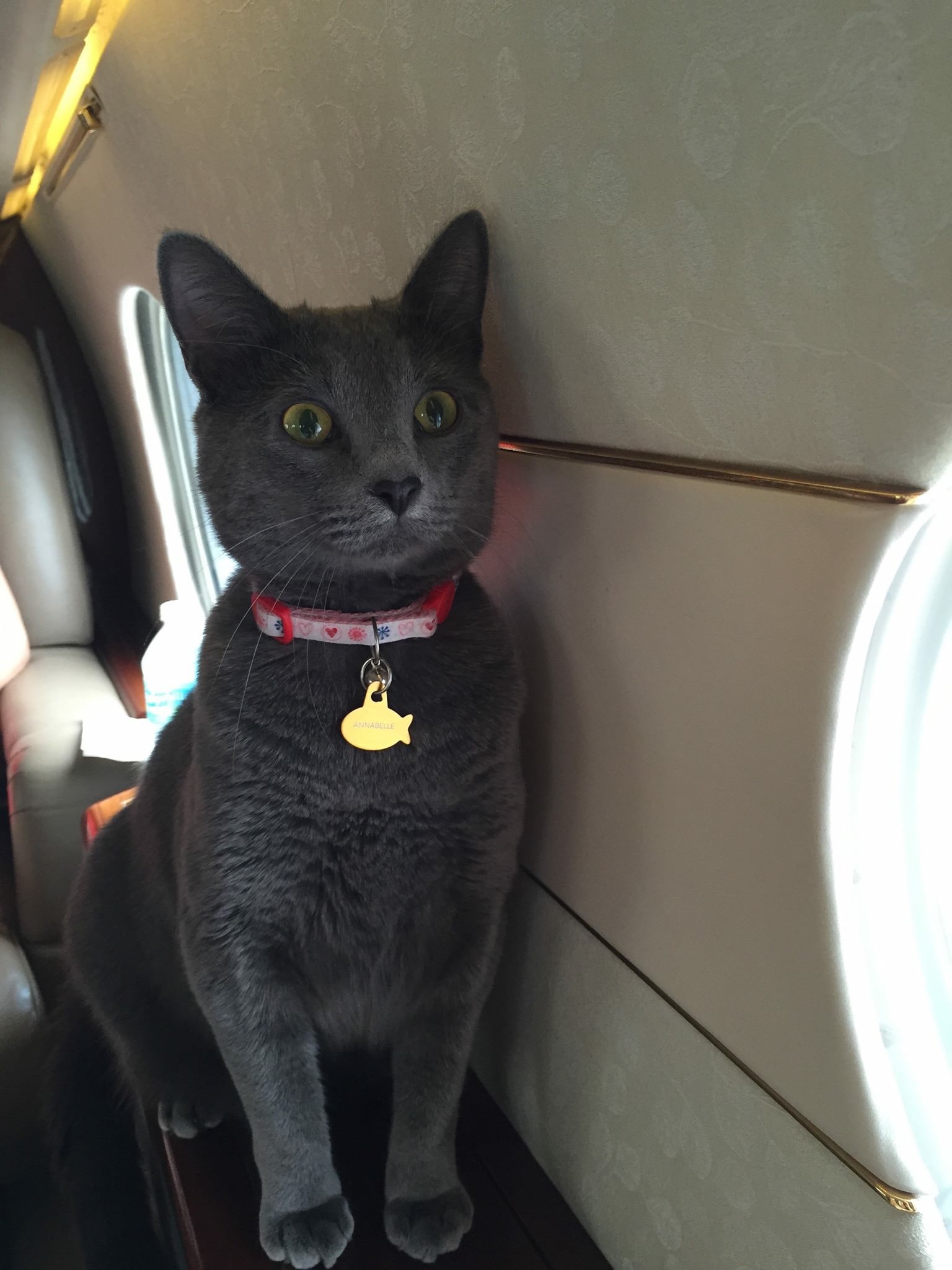 Private Jet Terminals and Aircraft Operators' Approval to Handle Pets
Airports, private jet terminals and private jet airlines must have specific accreditations to handle your pets. They provide guarantees for the safety and well-being of your animals.
If you wish to travel by private jet with your cat or dog, let us know before the flight so that our advisers can give you directions as to which airports and private jets you can use.
Travel Conditions for Family Pets
Conditions may vary depending on your animal and the country you want to go to. Our advisers are at your disposal to answer any of your questions.
• To Europe
In general, you can travel with a cat or a dog in Europe if they meet the following conditions:
– He is chiped;
– He has an up-to-date European Pet Passport;
– He's vaccinated against rabies.
• To the United States 
In general, you can travel with your cat or dog to the United States if they meet the following conditions:
– He is chiped;
– He is at least 10 weeks old and weaned;
– He has an up-to-date pet passport;
– He is vaccinated against rabies;
– He has a certificate of non-exposure to infectious and contagious diseases, and a certificate of good health dated less than 30 days.
Your pet has a control visit to a center for disease prevention and control upon arrival in the United States (CDS, Centers for Disease Control).
Hire a Private Jet To Travel with your Pet 
Our team can take care of the administrative formalities so that your pet can travel with you.
Contact us 24/7 to hire a private jet or for any request for information.