Gulfstream Improves Cabin Air Purification
Our attention to the air we breathe has grown in importance in recent months. This is particularly the case in aviation where everything is done to ensure that passengers breathe healthy air. And it is even more so in business aviation where the bar is set very high so that passengers can breathe the air as fresh, pure and healthy as possible.
The American aircraft manufacturer Gulfstream, one of the world leaders in private jets, has just announced an improvement to its Gulfstream Cabin Experience. In addition to 100% fresh, non-recirculated air, it will now be equipped with a plasma ionization air purification system.
A Purifier that Destroys Bacteria, Viruses and Odors
Gulfstream becomes the first private jet manufacturer to install a plasma ionizer in its cabins. This air purifier works by emitting positive and negative oxygen ions that seek out and destroy harmful molecules in the air and on surfaces.
All private jets are already equipped with HEPA air filters which destroy up to 99.9% of bacteria in a closed circuit. This new process, developed in partnership with Aviation Clean Air LLC (ACA), works with completely fresh air and neutralizes all particles in the cabin. Not only bacteria and viruses, but also all harmful or unpleasant odors such as cigarette smoke. It has been shown to be very effective in the laboratory against pathogens and allergens, both in the air and on cabin surfaces such as seats and shelves.
This plasma ionization purifier is integrated into the environmental control system (ECS) of the private jet, it will work as soon as the ECS is active. The ECS provides air supply, thermal control and cabin pressurization. The plasma ionizer will also work with an Auxiliary Power Unit (APU), helping to ensure clean cabin air and clean surfaces even when the aircraft is on the ground.
An expected Improvement for an already High-end Cabin
This new plasma ionizer is being unveiled just as the world faces a serious health crisis. This is a significant investment by Gulfstream for the health of its passengers. It will enhance the safety of private jet flights and the confidence of travelers in business aviation.
« The addition of the plasma ionization system further enhances the cabin health benefits customers can expect from the signature Gulfstream Cabin Experience. By adding such a system in tandem with already 100% fresh air and the proven Gulfstream airflow design, customers can fly their families and teams with even more peace of mind. », said Mark Burns, Gulfstream President. 
Indeed, this latest improvement is added to an already high-end cabin. With completely fresh air that is never recirculated, one of the lowest cabin altitudes in the industry, a remarkable low cabin noise and panoramic windows, the Gulfstream Cabin Experience signature is known for the comfort it provides.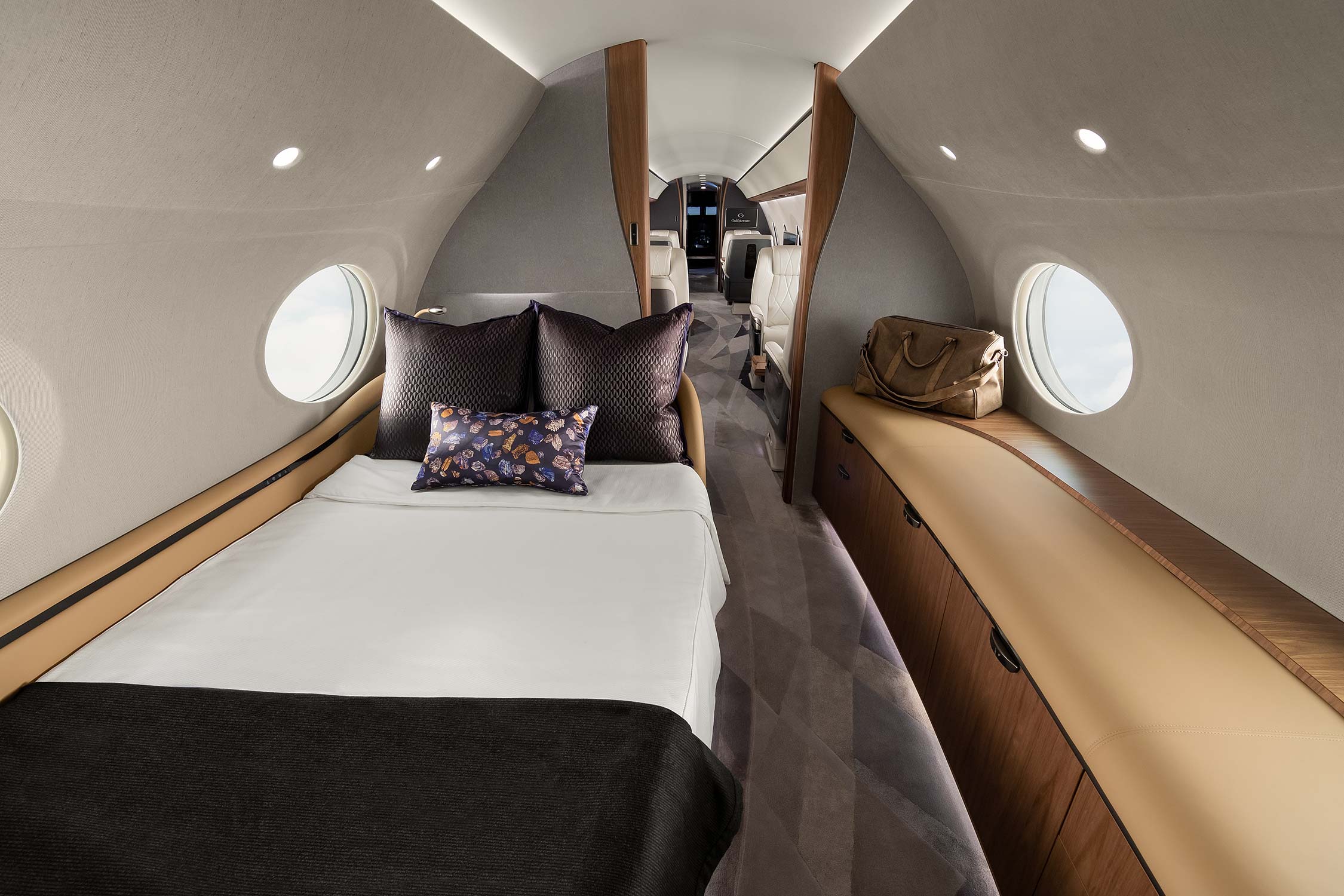 Immediately Available in Retrofit
This new plasma ionization system is available in retrofit on the Gulfstream G650, G650ER, G550, G450 and GV models. It will be a standard equipment on the latest G650 and G650ER models. International certifications are under development for the G500 and G600 models.