Menkor Aviation donates to UN to Support Lebanon
Menkor Aviation is deeply affected by the situation in which the Lebanese find themselves after the explosion that devastated Beirut on August 4th. Our team has had close ties with Lebanon for a long time. Thus, we have decided to mobilize ourselves to help the local population.
The United Nations World Food Program 
Menkor Aviation has chosen to support the United Nations World Food Program (WFP). WFP is a humanitarian agency fighting against hunger in the world. It rushes food to where it is needed most, especially in war zones, conflicts and natural disasters.
WFP mobilized the day after the disaster in Beirut, dispatching teams and food.
The UN agency is on the ground to meet the food needs of the most vulnerable Lebanese. WFP has planned to provide food assistance to more than 50,000 vulnerable Lebanese families, or up to 270,000 people affected by the crisis and COVID-19. Some 5,000 families have already received help.
It has planned to send more than 50,000 tons of wheat flour to Lebanon following the destruction of the only grain silo with all the country's stocks. According to the UN, this "represents a three-month supply of wheat flour and grains for bakeries and mills across the country. The aim is to stabilize the national supply and ensure that there is no food shortage in the country. "
WFP is providing electronic food cards to 105,000 Lebanese through the National Poverty Targeting Program. It plans to extend this aid to more than 1 million people around the world, including the last victims in Beirut.
This humanitarian agency is also providing logistics and supply chain expertise to rebuild port facilities and ensure rapid replenishment of food stocks.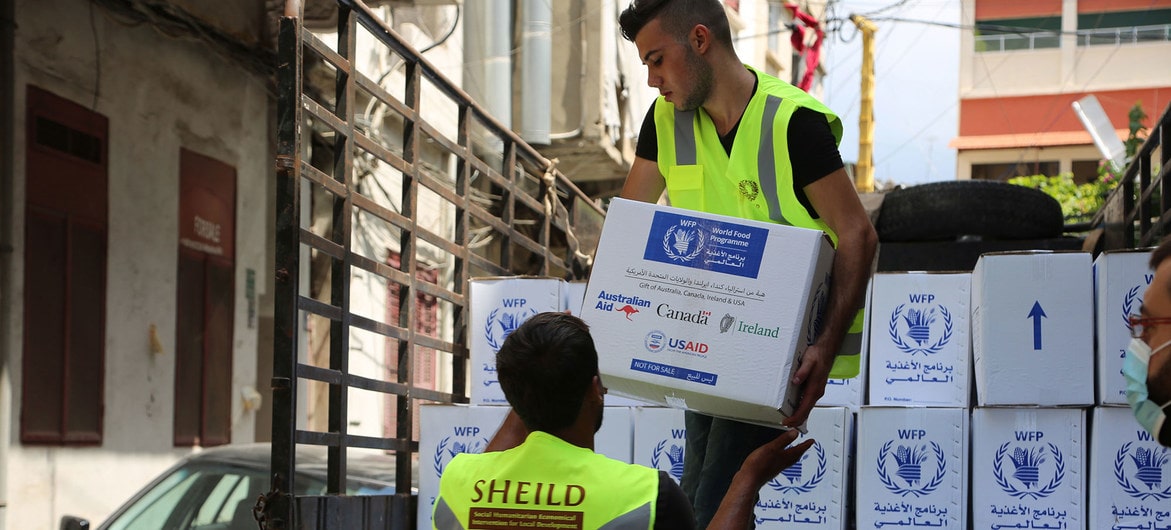 A percentage of our Commissions Donated to the World Food Program
Menkor Aviation has chosen to help the Lebanese by supporting the World Food Program. We will donate a percentage of our commissions earned on flights chartered by our company. These donations will directly go to WFP.
You too can support WFP in its action in Lebanon by following the following link: Lebanon Emergency Appeal.