How Does a Medical Repatriation to France Work?
Even if everyone hopes they will never need it, medical repatriation is sometimes the only solution to deal with a health problem that has arisen abroad. In the most serious cases, medical evacuation may even be urgently needed to receive treatment in France.
The cost of medical repatriation is very expensive. Whether you are traveling abroad or on a business trip, it is preferable to be covered by insurance or a repatriation guarantee.
What are the conditions to benefit from medical repatriation in France? Where to subscribe to repatriation insurance? Is repatriation included in travel insurance? How does a medical repatriation by plane take place? Menkor Aviation has put together a comprehensive guide to answer all of your questions.
This article only concerns French citizens, or foreigners residing in France with a visa, facing health problems abroad.
What does Medical Repatriation (RAPASAN) Consist Of?
No one is safe from becoming ill, injuring themselves or having an accident while abroad. Whether as part of a trip or a business trip. In this case, it is sometimes necessary to return to France. Medical repatriation, or RAPASAN, is the transport of a person suffering from a health problem, from abroad to their country of origin.
Medical repatriation aims to bring the injured or sick back to their country of origin in order to benefit from appropriate care, better monitoring or payment of their health costs. It implies that the health of the injured or sick person is stable. It is not an emergency repatriation for seriously injured or ill patients.
There are several means of transport for medical repatriation such as train, boat and plane. Air transport is the most common solution as it allows for quick and easy repatriation. Insurance companies often opt for a plane ticket or the charter of a private jet.
What is the Difference Between Medical Repatriation and Non-Medical Repatriation?
Il existe deux types de rapatriement sanitaires. Le choix se fait en fonction de l'état de santé du patient et du type de blessure ou de maladie.
• Medical Repatriation
Medical repatriations are repatriations that require medical equipment and / or the presence of a medical team during transport.
This type of repatriation is required when the patient has a significant injury or illness. Repatriation then requires suitable medical equipment and the presence of a team of medical staff is essential during the flight.
Stroke or heart attack, for example, are conditions that require medical repatriation to France. Appropriate medical equipment is prepared for transport and the medical staff takes care of the patient throughout the transport.
• Non-medical Repatriation
Non-medical medical repatriations, on the other hand, are repatriations that do not require specific medical equipment or the presence of health care personnel during transport. A broken arm, for example, can be a type of injury that requires non-medical repatriation. The patient can be repatriated without the need for medical assistance.
If the person is repatriated from a faraway country by airliner, they are usually given a seat in business class or first class in order to be in the best conditions. If a private jet is chartered, the injured person can always lie down and stretch out in the cabin.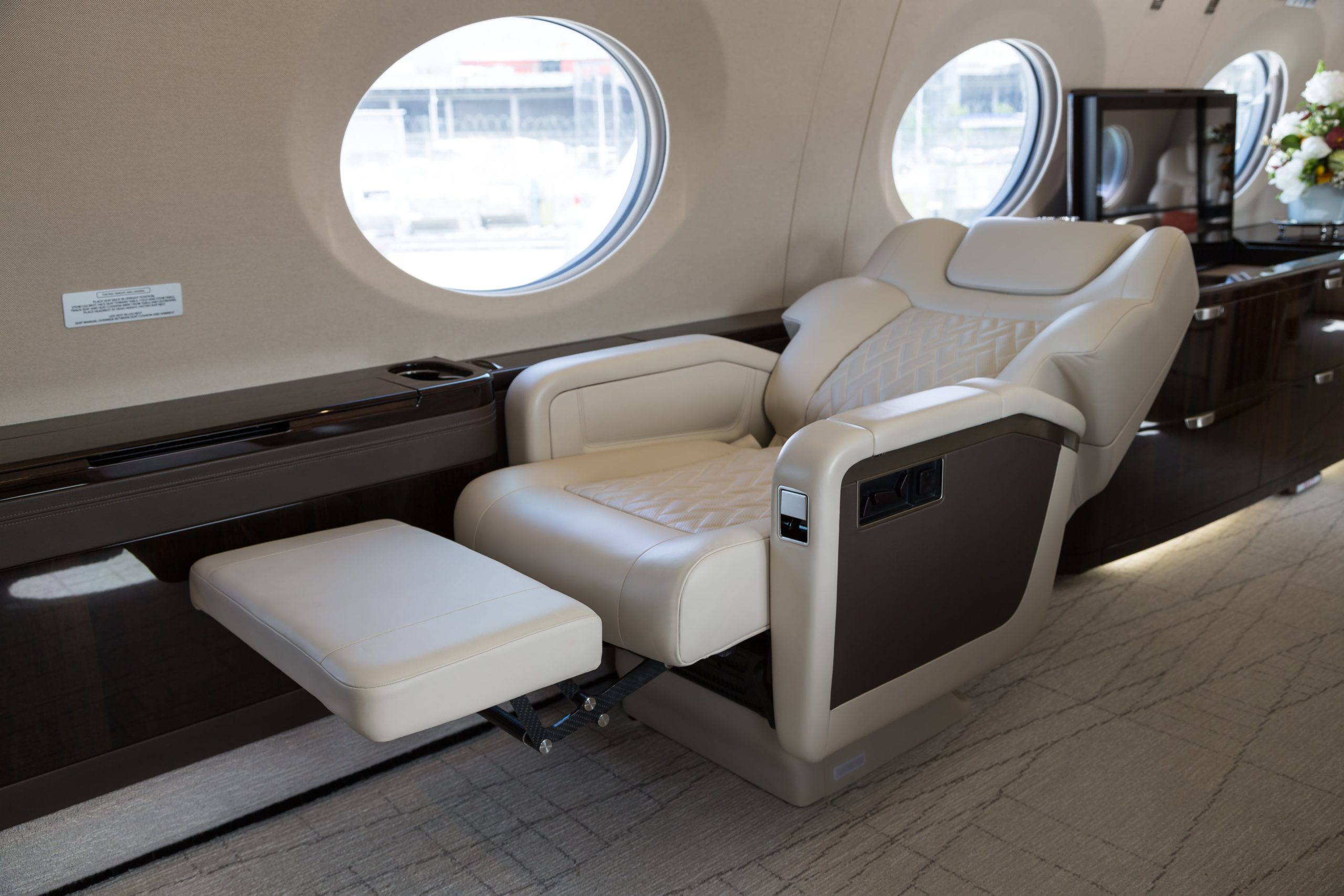 What does Medical Evacuation (MEDEVAC) Consist Of?
The medical evacuation, MEDEVAC, is an emergency evacuation for the most serious and urgent cases. Although this type of repatriation is mainly known in the military context, it is also often used for civilians.
Medical evacuation allows seriously injured or sick people to be evacuated quickly and in the best conditions to a country where they will receive adequate care. Most often, a medical plane is chartered and a team of nursing staff takes care of the patient's monitoring and care.
How to Initiate Repatriation Outside of France?
• With the Insurer
The first thing to do to obtain medical repatriation is to contact the insurer of the person to be repatriated. The insured must contact the assistance service of his insurance. If he is not able to do it on his own, a family member or someone they trust can do it for him. Insurance companies all have an international assistance number available 24/7.
An assistant opens a file for the insured and initiates the procedure. A medical team from the insurer then comes into contact with the doctors on site who have medically taken care of the insured. They jointly determine whether medical repatriation is deemed necessary. And if so, in what form it should be done.
If medical repatriation is deemed necessary, then the insurer itself is responsible for the entire procedure. He books a ticket or charters a medical plane for the insured, and finances the transport within the limit of the insured's guarantee limit.
If medical repatriation is not deemed necessary, the assistance officer advises and directs the insured to local health facilities.
• With a Broker
If the individual does not have travel insurance or the insurer does not deem medical repatriation necessary, it is still possible to be repatriated to France by private jet by directly contacting a broker such as Menkor Aviation.
The repatriated person benefits from a personalized and flexible solution. A private jet adapted to his medical condition is sent to him, and he can plan the flight schedule himself. Whether for medical or non-medical repatriation, Menkor Aviation can meet your needs.
The cost of repatriation to France has to be paid by the repatriated person. In some cases, it is possible to obtain full or partial reimbursement from health insurance, supplementary health insurance (mutuelle) or the consulate.
What are the Conditions for Obtaining Medical Repatriation with your Insurer?
French insurance does not automatically accept medical repatriation as soon as an insured person requests it, even when he is covered by a repatriation insurance. The final decision rests with the insurer's medical team, who consult with the medical team who monitors the patient on site.
Medical repatriation is determined on the basis of the following factors:
The patient's medical condition: If his illness or injury requires significant or complex care, medical repatriation to France is often necessary.
Local health infrastructures and equipment: If the country in which the French patient is located does not have the health infrastructures and equipment to heal him decently, then medical repatriation to France is ordered.
The cost of on-site care: If medical costs are too expensive in the country in which the French patient is present, medical repatriation can also be ordered.
A French insured individual who is abroad and whose health is degraded, and who is facing a serious event in his private life, can obtain medical repatriation. For example, a sick person can be repatriated to France following the death of a loved one.
What are the Conditions for Obtaining Medical Repatriation with a Broker?
There are no special conditions to benefit from medical repatriation with a broker. Regardless of the level of coverage, the patient's health, the type of illness, the type of injury or even the urgency of repatriation, a broker provides you with a personalized solution.
Menkor Aviation is able to provide you with medical repatriation adapted to your illness. Find all our solutions for medical repatriation.
How Much does Medical Repatriation by Plane Cost?
Medical repatriation by plane is quite expensive.
Repatriation on a regular flight can cost a few hundred euros, repatriation in business class or first class can cost a few thousand euros, repatriation by medical plane costs a few tens of thousands of euros.
The cost of medical repatriation depends on several factors:
The country where the person to be repatriated is located: Distance from France, medical facilities on site, etc.
The mean of transport: By train, by boat, by airliner or by medical plane.
The need for medical or non-medical repatriation: Medical repatriation is inevitably more expensive since it requires medical equipment, a team of medical staff or a medical plane.
Our team is available 24/7 to provide you with a detailed estimate for a medical evacuation by medical aircraft.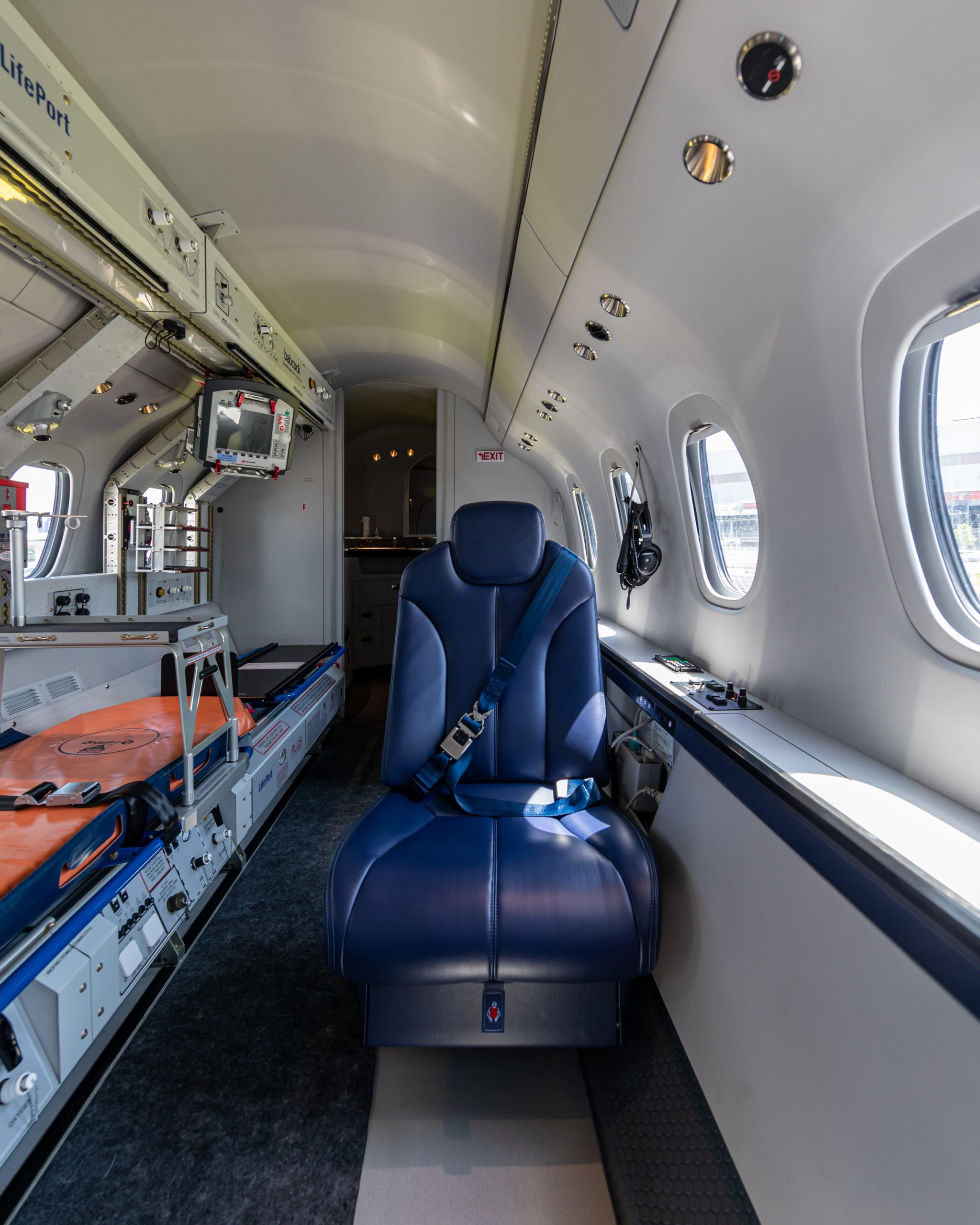 What is the Cost Coverage of Medical Repatriation?
The cost coverage of medical repatriation to France depends on many factors and may come from several third parties:
• Travel Insurance
Travel insurance with a repatriation guarantee is the best way to cover the costs of medical repatriation.
The repatriation guarantee allows very good coverage of the cost of medical repatriation. Most travel insurance offers the cost of medical repatriation. Travelers therefore have every interest in taking out travel insurance before going abroad.
If they have a health concern during their trip, they will benefit from the coverage of their health costs on site, and medical repatriation to France.
• Social Security in France
Social security (sécurité sociale) does not cover medical costs abroad. It can, however, ensure reimbursement of costs under certain conditions once the individual has returned to France.
It is necessary to make a request for reimbursement of treatment abroad. However, the refund of costs by social security is not automatic. In addition, the coverage will often only be partial because it is done according to the rates of convention applied in France.
• Supplementary Insurance
Some supplementary insurances (mutuelle) can take care of medical repatriation. Most of the time, this is high-end coverage.
However, these insurance companies apply many conditions to get a refund of the medical repatriation's cost. For example, the person will not be covered if they have traveled with an illness that is contraindicated to travel. In addition, countries whose visit is not recommended by the Ministry of Foreign Affairs are excluded from coverage. Force majeure events such as civil war, riot or climate disaster are also often excluded from any reimbursement.
It is necessary to contact your supplementary health insurance company to know precisely your coverage before traveling.
• Credit Card
Some credit cards include a repatriation guarantee in the event that the card holder has to be repatriated to France for health reasons. This mainly concerns high-end credit cards such as Visa Premier, Mastercard Gold or American Express Platinium.
However, you must ensure that the credit card agreement does indeed include the repatriation insurance. As a general rule, the repatriation insurance of the credit card also covers the holder's children and grandchildren.
The coverage guarantee limit is often lower than with travel insurance. In addition, it is necessary to pay for the entire stay abroad with the said credit card to benefit from the repatriation insurance. Finally, the stay must not exceed 90 days.
Our Solutions for Medical Repatriation
Whether you are an insurance company, a healthcare provider or a French individual, Menkor Aviation is able to provide you with a medical plane for medical repatriation. Our team has solid experience in the field of medical transfers, repatriations and evacuations.
We are available 24/7 to provide you with medical repatriation. Find all our solutions there ou contact us anytime to get advices.