Ski Resorts by Private jet: 6 Points to Consider
Winter is coming, do you want to plan a little winter excursion to your favorite ski resort? Hiring a private jet is an optimal solution to embrace the cold and hit the slopes.
However, whether you are a regular or new passenger on private jets, unforeseen difficulties can arise in winter. We've put together the 10 most important tips for chartering a private jet for your winter vacation.
1. Try to Book your Private Jet in Advance
The winter season is a time when the demand for private jet flights to ski resorts is very high. All private jet brokers are in high demand during this period. By booking your flight earlier, you will have more freedom in choosing your private jet and you will have more flexibility in the date and time of your flight.
The closer your winter holidays, the less likely you will be to benefit from the most optimal solution and the possibility of flying in your favorite private jet.
2. Arrive Early at the Airport
While you usually need to arrive at the airport 30 minutes before your private jet flight, we recommend that you to be at the airport at least 40 minutes before departure in winter. Due to the heavy traffic at airports and the heavy workload on the ground to prepare planes in the peak winter season, the risk of losing your slot is higher than usual.
A slot is an interval of time allocated at the airport for your take-off. A slight delay in winter can very quickly lead to a loss of the slot and a rescheduling of the flight with significant costs. This is why we advise you to arrive earlier than usual for your private jet flight in winter.
With the onset of darkness early in the evening in winter, it becomes dangerous to land or take off in mountainous areas and in winter conditions. This is the reason why small ski resort airports close their runway as soon as it gets dark. For safety reasons, it is no longer possible to take off or land outside of these winter opening hours.
In the event that you cannot land at your ski resort airport, pilots will re-route to a larger alternate airport at an additional cost. This is why we recommend that you book a flight during the day and avoid being late for take-off.

4. Book a Transfer Between the Airport and the Ski Resort
The small airports serving ski resorts are often far from them. A taxi or helicopter transfer should be arranged in advance to make your trip enjoyable and smooth.
Helicopter transfers between the airport and the ski resort can only be done during the day. Plan your transfer in advance with your private jet broker.
5. Prepare the Number of Baggages
Private jets have baggage hold of different sizes. You need to plan in advance the size and amount of luggage you are going to take. This is especially the case in the winter season with ski equipment.
Inform your broker of your baggage so they can charter a suitable private jet. They will first check the capacity and dimensions of the luggage hold of the private jet to make your trip as pleasant as possible. It is sometimes possible to board luggage in the cabin itself.
6. Consider the Possibility of De-Icing
It is sometimes necessary to remove snow and ice formed on the private jet before its departure. This is an essential operation to ensure the safety of the flight and the passengers. De-icing is achieved by spraying heated de-icing liquid onto the aircraft.
This operation is rarely included in the price of the flight and must be paid in addition by the passengers. The cost of de-icing can range from €500 for light jets to €4000 for larger private jets.
To avoid this inconvenience, some brokers offer de-icing insurance. It is also possible to rent a place in a hangar for the night or for few hours before the flight.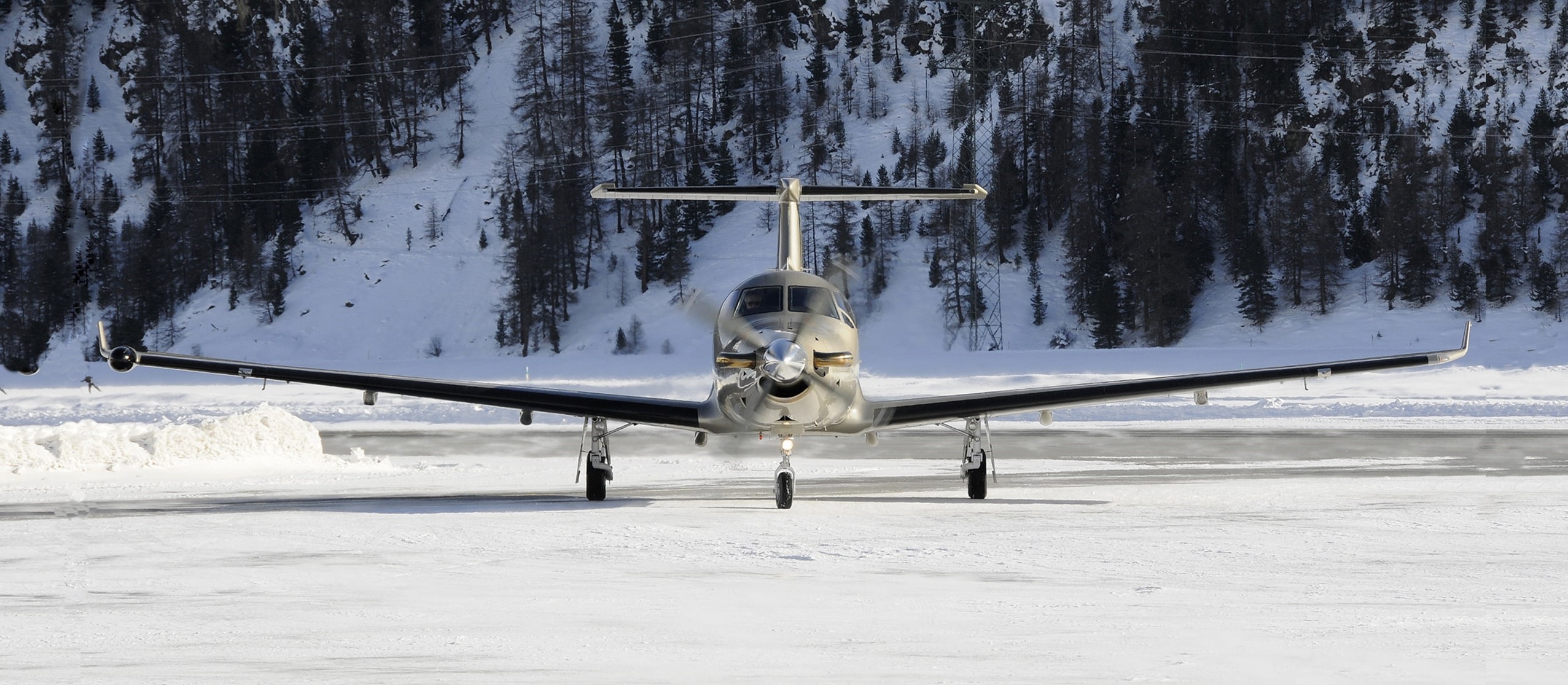 Charter a Private Jet to Your Ski Resort with Menkor Aviation
Our team of air charter experts is experienced in organizing private jet flights to ski resorts. We do everything we can to make your trip as pleasant as possible, avoiding any inconvenience.
Our advisers are available 24/7 to assist you in booking your private jet flight in winter.