Otto Aviation unveils the Celera 500L, an Aircraft that can Change Everything
The American company Otto Aviation has just unveiled on August 26 a potentially revolutionary aircraft, the Celera 500L. This 6-passenger aircraft combines the luxury and speed of a light private jet, the fuel consumption of a car, the range of an airliner, and staggeringly low hourly operating costs.
A Secret Development for a potentially Revolutionary Aircraft
The Celera 500L has been in secret development for almost 3 years in Victorville, California.
The physicist William M. Otto, at the origin of this project, worked in research on nuclear rocket engines, on the development of the avionics system of the Rockwell B-1 Lancer and held many positions of responsability at North American -Rockwell.
His goal with Otto Aviation? Conceptualize an aircraft that would democratize business aviation with very low costs and a significantly reduced carbon footprint. Otto is sure his plane could put private air travel within the budget of an ordinary family.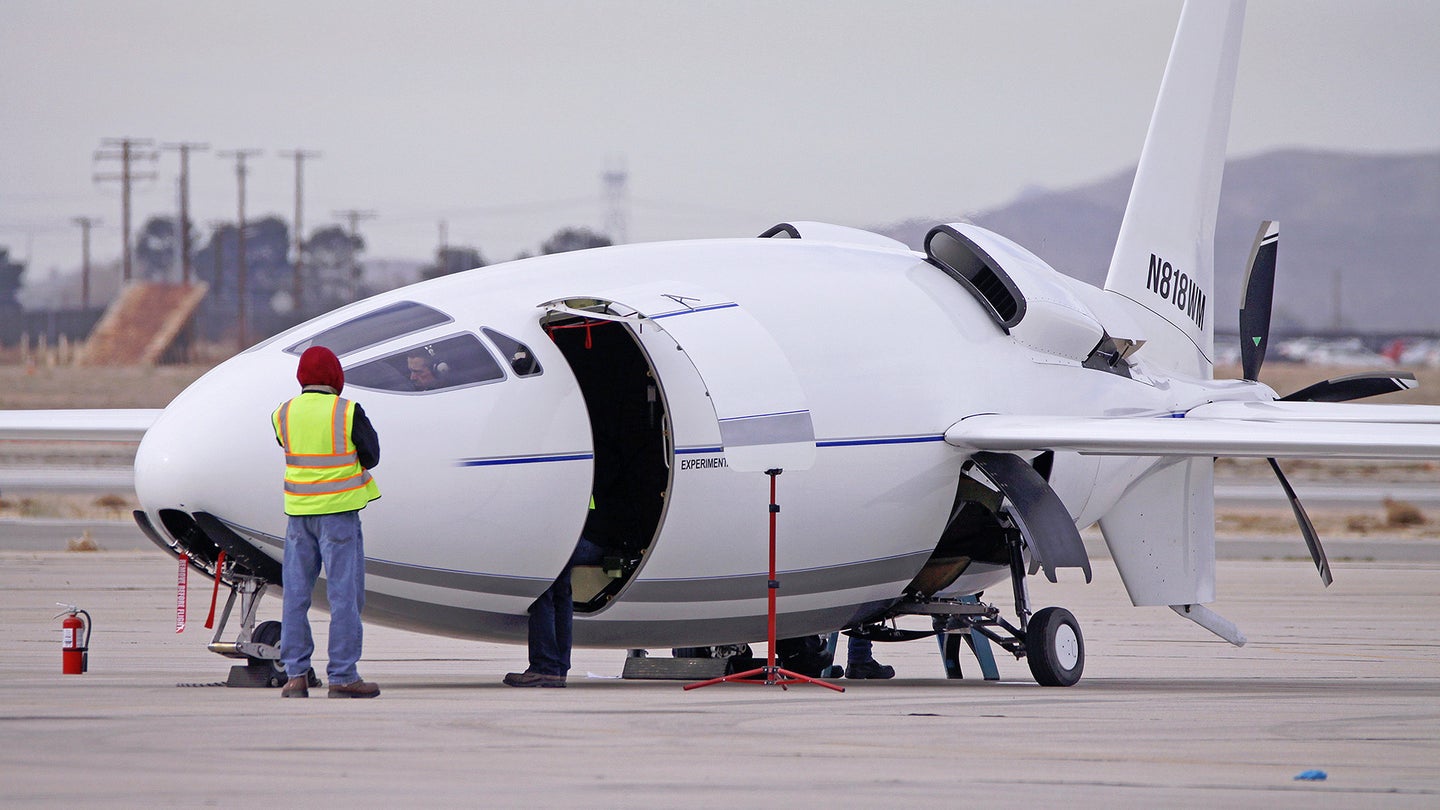 Impressive Performance for a Light Aircraft
"Our goal was to create a private aircraft that would allow direct flights between any pair of cities in the United States at speed and at a cost comparable to commercial air travel," said the founder and chairman of the company, William Otto.
Otto Aviation's promise is beautiful and could be kept. The secret of the Celera 500L lies in its RED A03 piston engine from the German company Red Aircraft GmbH. This high performance V12 is designed to work with traditional Jet A1 kerosene but also with biodiesel with the aim of drastically reducing the carbon footprint of the aircraft. It delivers between 500 and 600 horsepower and offers excellent fuel efficiency.
The fuselage and wings were specifically designed to maximize the laminar flow. This bullet or teardrop-shaped design is notably inspired by the fuselage of the Piaggio P180 Avanti. Otto Aviation estimates that the Celera 500L has 59% reduced drag compared to a similar sized conventional aircraft, which significantly reduces engine consumption.
These characteristics make the Celera 500L an extremely fuel efficient aircraft. It could fly between 18 and 25 miles per US gallon (mpg), a fuel consumption comparable to that of a 7-seater SUV. In comparison, a Bombardier Learjet 60 makes 2.5 mpg. The plane already beats the Federal Aviation Administration (FAA) maximum emissions standards that will be imposed on new aircraft entering service in 2031 by 30%.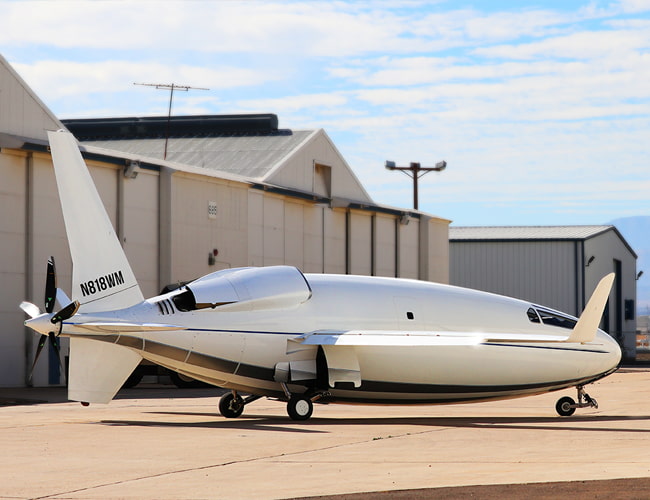 In terms of autonomy, the Celera 500L also breaks records. It could travel 4,500 miles (7,242 km) at a speed of 450 mph (724 km/h). An exceptional performance for a piston aircraft of this size. For comparison, the Piaggio P180 Avanti has a range of 1,737 miles (2,795 km).
Ultimately, Otto Aviation estimates that the Celera 500L will cost $ 328 in hourly operating costs. This is not much compared to similar planes estimated to cost between $ 2,000 and $ 2,500 an hour. The company could therefore potentially achieve its ultimate goal of democratizing business travel and connecting every airport in the United States, as President William Otto hopes:
"In many cases, individuals and families will be able to charter the Celera 500L at prices comparable to commercial airfares, but with the added convenience of private aviation. We believe when the price of private air travel is competitive with commercial air travel, an enormous market opportunity will result."
The Wide Cabin of the Celera 500L is designed for a Multitude of Uses
The layout of the passenger cabin features 6 first-class seats, including 4 seats arranged around 2 tables. It is 6'8 tall (1m88) and allows you to stand upright, a rare feature for this type of aircraft. Although not present on the test model, large windows will allow you to gaze up at the sky.
This cabin is intended for many more uses than transporting passengers. Otto Aviation argues that it could be used for freight transport. The aircraft is indeed very interesting for the transport of high-value goods over long distances. Thanks to a very low cost per kilogram of payload, the Celera 500L can position itself in a potential new niche in the air freight market.
Otto Aviation also imagines his plane to operate on the air taxi business model. Thanks to a very low hourly operating cost, the price of the ticket per passenger could be just as much for carrying out high-frequency short-haul taxi flights.
Finally, although primarily intended for civilian and commercial operators, the defense industry is also interested by this aircraft. The long range and low consumption of the Celera 500L make it particularly interesting for military missions of freight transport, intelligence, surveillance and reconnaissance. A version of the unmanned aircraft equipped with sensors is even being considered to serve as a surveillance drone.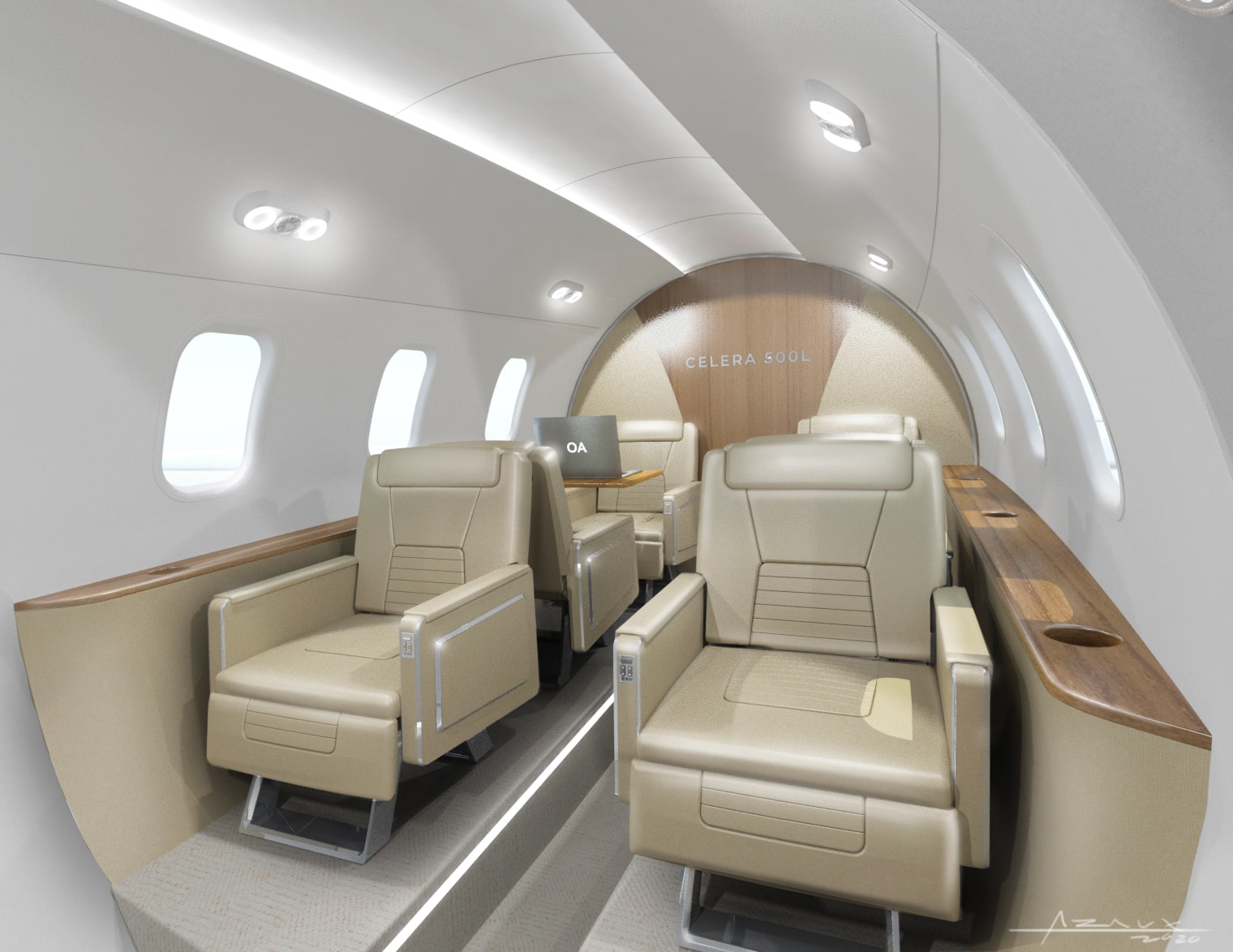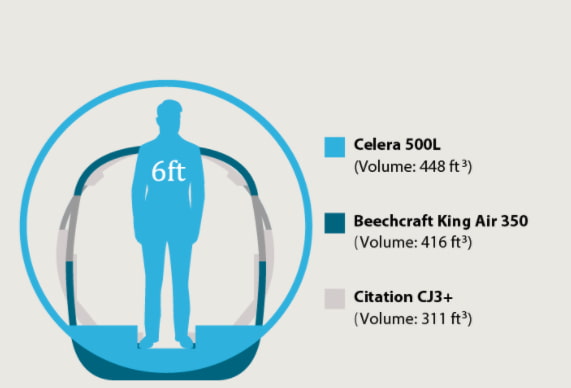 Otto Aviation is already Preparing Evolutions of the Celera
By working for more than 3 years on the project, Otto Aviation has already completed a first round of funding and 31 test flights. The company is currently attempting to enter into a second round of fundraising. The goal is to get the FAA certification for the aircraft by 2023, which would allow it to secure the first orders. A production plant and the first deliveries are expected in 2025.
Otto Aviation believes that battery technology will become viable for aircraft in the coming years. The American manufacturer is already working on a hybrid propulsion system and an all-electric system that would improve the efficiency of the Celera 500L.
The start-up is also working on the Celera 1000L, a version 20% larger than the 500L that would allow increased cargo and passenger capacity.
Otto Aviation is an ambitious project that could dramatically change the course of business aviation. We look forward to Menkor Aviation to see how the project evolves.