Reliable Robotics' Autonomous Aircraft could Revolutionize the Air Cargo Industry
Reliable Robotics, a California aerospace company leading in providing autonomous capabilities to aircraft, made history by flying a Cessna 172 Skyhawks and a 208 Caravan without pilots in a populated area. FedEx already sees an opportunity to deliver isolated regions and the fresh produce industry to deliver fruit quickly and inexpensively.
A Team of Distinguished and Discreet Engineers
The young Mountain View-based start-up was founded in 2017 and brings together renowned engineers from the aviation, aerospace, self-driving cars, medical devices and robotics sectors.
Co-founder and CEO Robert Rose was involved in creating SpaceX's flight software for the Falcon 9 rocket and Dragon spacecraft, as well as Tesla's autopilot program. The second co-founder and vice-president, Juerg Frefel, participated in the design of the Falcon 9 rocket and Dragon spacecraft computational programs. The management team also brings together personalities who have played a key role in the development of the Boeing 787, the Airbus A380 as well as in avionics systems. The startup has raised $ 33.5 million over two funding rounds to develop its components and recruit top talent.
The company stealthily designed and built for 3 years a platform that can be integrated into any fixed-wing aircraft. It allows planes to fly without any human assistance, and spans avionics, software, mechanisms, a communication system as well as remote control interfaces.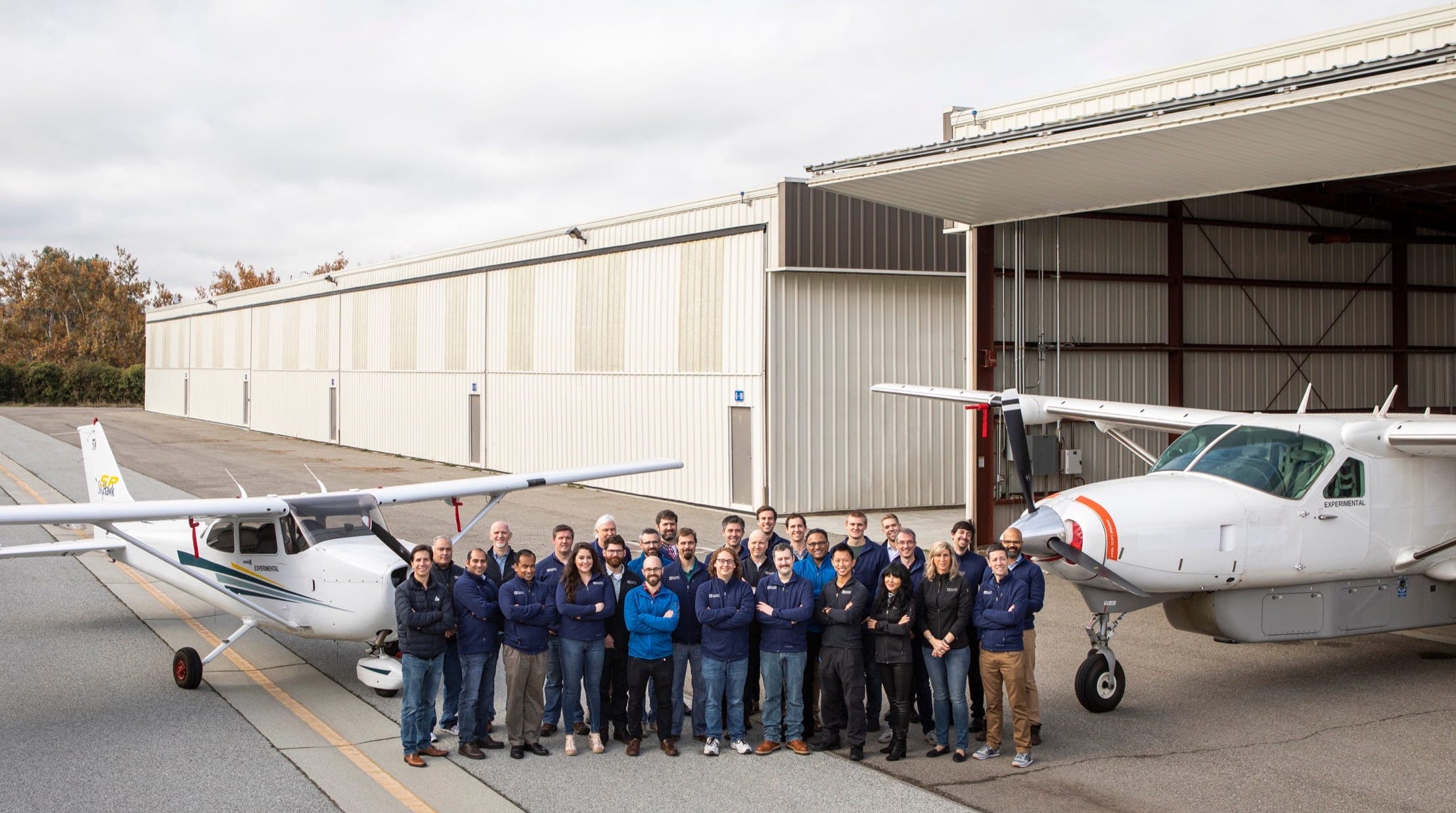 Technology Successfully Tested on a Cessna 172
Reliable Robotics carried out the first flight tests of its technology in 2018 with a Cessna 172. This four-seat piston aircraft is one of the most popular general aviation aircraft, it is often used for pilot training. All avionics systems have been completely reworked to allow full autonomy of the aircraft.
In 2019, Reliable Robotics' engineers successfully programmed their C172 to taxi, take off, fly and land fully autonomously. The flight lasted 15 minutes and took place in the suburbs of San Jose, California. A simple button was used to activate the systems and no pilot was on-board. Remote pilots on the ground can regain control at any time.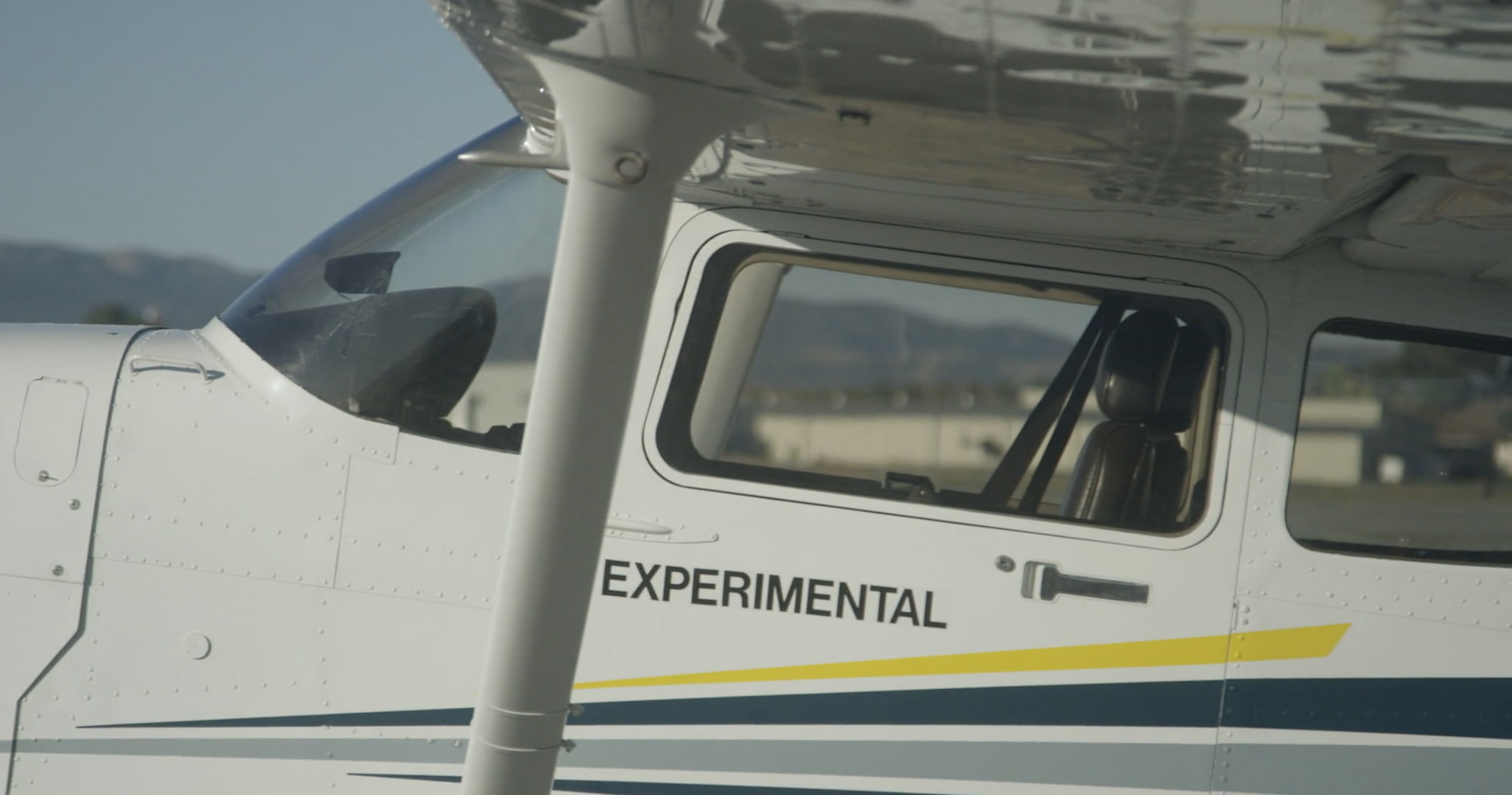 Numerous analyzes and safety tests were carried out before this flight was approved by the Federal Aviation Administration (FAA). It was the first time that a privately funded company had operated an unmanned aircraft over a populated area. This flight was an important step towards the widespread civilian use of autonomous aircraft.
« We spent the first portion of our flight test program focused on the C172. We thoroughly tested every aspect of our system in simulation and conducted rigorous safety checks before operating the aircraft without a pilot on board and are now proud to share what we've been working on », said Robert Rose, co-founder and CEO of Reliable Robotics. « By bringing advanced automation to aviation, we will deliver higher safety, reliability and convenience for cargo operators and eventually for passengers. »
Currently in Development on the Cessna C208 Caravan
Once the technology proved viable on the Cessna 172, Reliable Robotics decided to test it on a bigger plane and a FedEx Express Cessna 208 Caravan was selected.
The multinational delivery services company uses this aircraft to deliver goods to isolated and hard-to-reach areas. Although it is a single engine like the C172, the C208 is much faster and heavier, so the challenge is big for the young start-up.
The first tests with this turboprop took place just nine months after the unmanned flight of the C172. It took only three days of testing for Reliable Robotics to successfully perform an automated landing at San Martin Airport in California. The fully autonomous flight has yet to be completed but it is only a matter of time according to the company.
The Possibility of a Revolution for the Fresh Produce Industry
Few compagnies of the fresh produce industry in the United States have expressed interest in Reliable Robotics' technologies. Historically, air transport of fresh produce within the country has never been an economically viable transport option. Autonomous unmanned aircraft could make this possible. It could also speed up fruit delivery and provide better access to small airports and underserved areas. These are new markets for all companies in this sector.
The Giumarra Companies, an international network of producers, distributors and traders of fresh produce, have partnered with Reliable Robotics to reinvent the supply chain in the fresh produce industry.
The two companies tested the idea on August 7, 2020, delivering peaches from a farm to grocery stores within 24 hours of harvest. This feat, that is hard to do in the US on a large scale, opens the door to a disruption of the fresh produce supply chains in the United States. This test was a critical step in reducing time and points of contact between farms and consumers, the two partners said.
« To call this program groundbreaking is an understatement. We believe autonomous aircraft will transform the future of the fresh produce industry », said Tim Riley, CEO of Giumarra Companies. « This test proved the technology is viable and will evolve how we bring products to market by enabling us to deliver fresher, riper fruit anywhere in the country, including remote food deserts, at speeds never before seen. »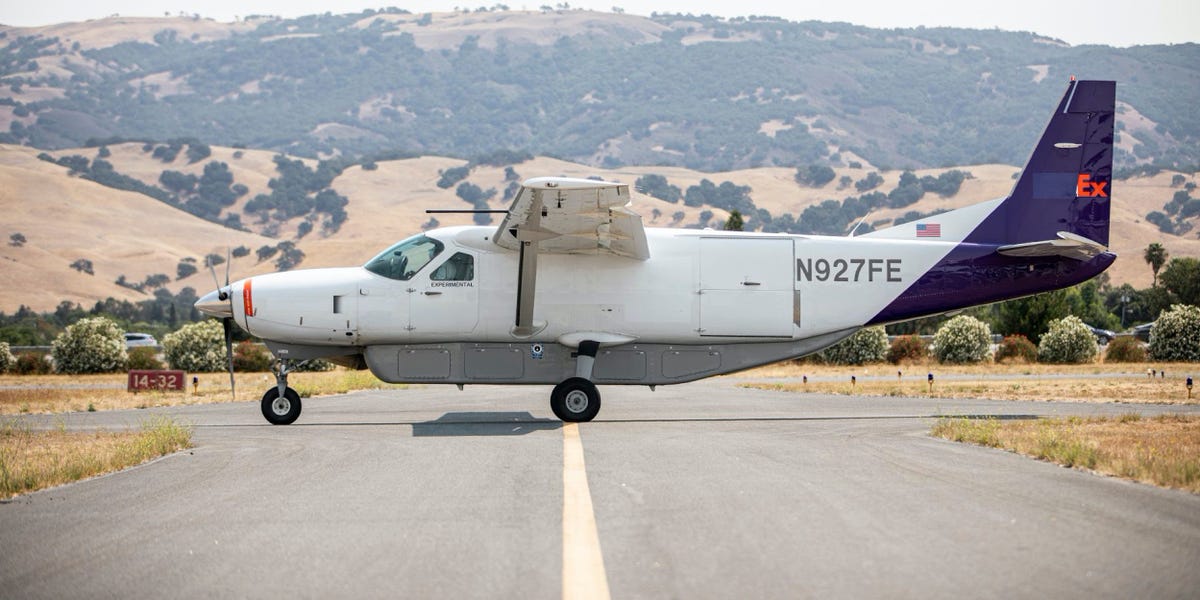 FedEx Teams Up with Reliable Robotics for Delivering Freight to Remote Areas
After supplying one of its Cessna 208 Caravans to Reliable Robotics to test its technology, FedEx has partnered with the young start up. Its objective is to deliver goods at a lower cost to remote areas with these small autonomous cargo planes.
Fred Smith, CEO of FedEx, expressed his ambitions at annual shareholder meeting : « This initiative deals with small turboprop airplanes and in this particular case the single-engine C208, which we're looking at putting in very remote and uninhabited areas as part of our network".
Reliable Robotics is now working with the FAA to gradually bring this new technology to market.