Charter a Falcon 8X
The Dassault Falcon 8X is available to charter through Menkor Aviation. 
Overview
The Falcon 8X is a high-end business aircraft designed by Dassault Aviation. It is an improved version of the Falcon 7X which was introduced in 2017. The Falcon 8X is the new flagship for the Falcon range.
Thanks to three Pratt & Whitney PW307 reactors which gives it a thrust of 89.7 Kn, the Falcon 8X is a very safe private jet that takes you fast wherever you want.
New aluminum wing, new wing structure and new winglets make the Falcon 8X lighter and allow it to be up to 30% more fuel efficient than competing business jets.
This business jet can take off and land on small runways like London City or Cannes. Its very low approach speed (107 kts – 198 km/h) also allows it to perform complex approaches.
The Falcon 8X has an exceptional range of 11,945 km (6,450 nm), the longest range of the entire Falcon range. It can fly non-stop between Paris and Singapore, New York and Beijing or even Dubai and Rio de Janeiro.
All of this exceptional aeronautical performance allows the Falcon 8X to take you directly, quickly and comfortably where others don't.
Cockpit
The Falcon 8X is equipped with a latest generation EASy III (Enhanced Avionics System) cockpit with the Honeywell Primus Epic suite. This new cockpit offers a heads-up display (HUD) for both pilots, Honeywell's 3D weather radar that can detect thunderstorms and turbulence, and two sidesticks.
Pilots also benefit from an improved synthetic vision, the FalconEye Combined Vision System. With a combination of mapping, infrared imagery, and enhanced brightness, pilots can fly safely in extremely low visibility conditions.
This cockpit provides a remarkable level of safety and reliability.
Cabin
The cabin of the Falcon 8X is exceptionally spacious. It can accommodate up to 14 passengers with all the necessary comfort for long-haul flights.
It is the most flexible cabin in the industry. With over 30 different layouts possible, it can meet all your requirements. It is 13 meters in length, which is 1 meter longer than the 7X. And 1m88 high, which allows passengers to move around while standing.
Depending on the layout, there may be three or two separate living spaces.
There is a kitchen (galley) which allows you to eat and get refreshments. One or two upscale bathrooms with toilets are available. The cabin can be equipped to accommodate up to 6 beds including a double bed, an exceptional feature and very valuable for long and very long haul flights.
The cabin can be arranged to provide a rest area for the crew near the cockpit. This area allows the crew to take a sleep during long-haul flights.
Executives can continue to work during the flight thanks to the FalconCabin HD+ cabin. There are tables with plugs, a video conference screen, full connectivity with Wi-Fi, a modern speaker system and even tablets.
The cabin of the Falcon 8X is renowned for its air quality. While most private jets have cabin altitudes of 6,000 to 8,000 feet, the Falcon 8X has an altitude of 3,900 feet throughout the flight. Passengers breathe easily and feel less the effects of jet lag.
The noise level is also very low. Dassault succeeded in reducing cabin noise to 49 dB, making the flight very pleasant for passengers.
This unique cabin is the guarantee of traveling in the best comfort, whether you are traveling on business or on a family trip. The Falcon 8X is available for charter or purchase with Menkor Aviation.
Benefits
– Fast
– Long range
– Very comfortable cabin
– Able to land and take-off on short runways
Specification of the Falcon 8X
Manufacturer

Dassault Aviation

Seats

Up to 14

Lavatory

Yes

Luggage capacity

1695 cu.ft | 48 m³
Model

Falcon 8X

Speed

475 kts | 980 km/h

Cabin Height

6.17 ft | 1.88 m

Hourly Rates

11900$ | 10100€ | 9100£
Category

Jets long-courriers

Range

6450 nm | 11.945 km

Cabin Width

7.67 ft | 2.33 m
Hire a Falcon 8X
Submit your flight request via our online quote form.
Take-off in less than 2 hours.
Purchase or Sell a Falcon 8X
Tell us your wish to acquire or sell.
Get support in the process.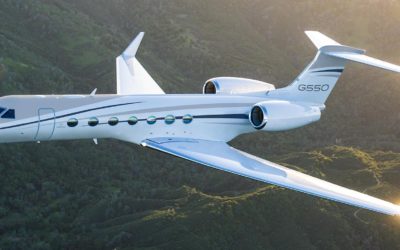 Charter a Gulfstream G550 The Gulfstream G550 private jet is available to charter through Menkor Aviation. Overview The Gulfstream G550 is a private jet produced by Gulfstream Aerospace in Savannah, Georgia, United States. It is one of the first long-haul private...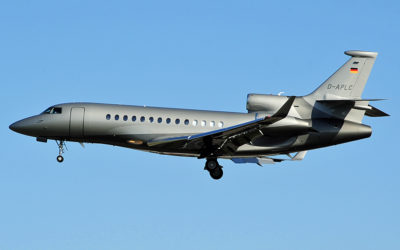 Charter a Falcon 7XThe Dassault Falcon 7X is available to charter through Menkor Aviation.OverviewThe Falcon 7X is a 14 passenger private jet designed by Dassault Aviation. As a flagship of the French aeronautics industry, it is one of the private jets most coveted by...