Charter a Gulfstream G550
The Gulfstream G550 private jet is available to charter through Menkor Aviation.
Overview
The Gulfstream G550 is a private jet produced by Gulfstream Aerospace in Savannah, Georgia, United States. It is one of the first long-haul private jets. It is a pioneer in the category of jets that provide exceptional comfort and range similar of an airliner. It impresses with its iconic beauty and remarkable performance.
With a range of 12.501 km (6750 nmi), the G550 can fly over 14 hours. It connects New York to Tokyo or Dubai to Los Angeles non-stop.
The G550 is an improvement on the Gulfstream V. The new fuselage design reduces drag and increases fuel efficiency. Take-off performance is improved, it can in take off with 230 kg of additional maximum mass than the mainsail.
Two Rolls-Royce BR710 C4-11 engines power the G550. With a thrust of 15.385 lbf (68.44 kN) each, the G550 can fly at mach 0.885 (1093 km / h) and climb to 51,000 feet (15.544 meters).
In continuous production since 2004, more than 500 models are in service worldwide. The reliability and capabilities of the Gulfstream G550 explain why this private jet is highly regarded by corporate executives and military authorities around the world.
The Gulfstream G550 is an ideal private jet for your business or private trips. It can be chartered through Menkor Aviation. 
Cabin
The interior of the Gulfstream G550 is some of the best in the industry. The unique cabin design suits both families looking for comfort and business people looking for productivity.
Up to 19 passengers can board in 4 separate living areas. 8 passengers can sleep lying down during the flight thanks to fully reclining seats, convertible sofas and even beds.
A galley space allows passengers to eat. Large oval windows, emblematic of the Gulfstream brand, provide unique lighting in the cabin and offer a breathtaking view.
The cabin air is 100% fresh and the cabin altitude remains low throughout the flight to ensure passenger well-being. A bathroom equipped with a sink and toilet is present at the rear of the cabin. It brings an invaluable luxury to passengers who have to make very long distance flights.
The unique cabin of the Gulfstream G550 guarantees a very comfortable trip.
Cockpit
First introduced on the G550, the "PlaneView" cockpit remains a leader in safety.
The cockpit is equipped with the Honeywell Primus Epic avionics suite. It features Rockwell Collis heads-up displays that allow pilots to monitor the environment along with on-board instrument information.
Pilots also benefit from an improved vision system designed by Elbit. Pilots can view enhanced images of the terrain and environment in minimum visibility conditions. This system improves awareness of the environment.
Overall, the G550's cockpit offers many key benefits to pilots and provides added safety.
Benefits
– Very fast
– Very long range
– Very comfortable cabin
Specification of the Gulfstream G550
Manufacturer

Seats

14 – 19

Lavatory

Yes

Luggages Capacity

225 cu.ft | 6,37 m³
Model

G550

Speed

488 kts | 904 km/h

Cabin Height

6.17 ft | 1.88 m

Hourly Rates

6000$ | 5200€ | 5600£ /H
Category

Long range jets

Range

6750 nm | 12.501 km

Cabin width

7.34 ft | 2.24 m
G550 Charter
Submit your flight request via our online quote form.
Take-off in less than 2 hours.
Purchase or Sell a G550
Tell us your wish to acquire or sell.
Get support in the process.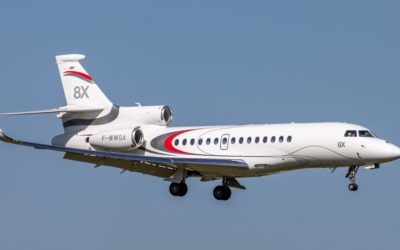 Charter a Falcon 8X The Dassault Falcon 8X is available to charter through Menkor Aviation.  Overview The Falcon 8X is a high-end business aircraft designed by Dassault Aviation. It is an improved version of the Falcon 7X which was introduced in 2017. The Falcon 8X is...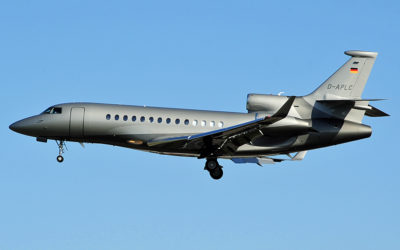 Charter a Falcon 7XThe Dassault Falcon 7X is available to charter through Menkor Aviation.OverviewThe Falcon 7X is a 14 passenger private jet designed by Dassault Aviation. As a flagship of the French aeronautics industry, it is one of the private jets most coveted by...