The Dassault Falcon 7X is available to charter through Menkor Aviation.
The Falcon 7X is a 14 passenger private jet designed by Dassault Aviation. As a flagship of the French aeronautics industry, it is one of the private jets most coveted by business leaders for traveling comfortably, quickly and safely. 
With a first flight in 2007 and more than 300 units produced since, this business jet is the biggest commercial success of the Falcon range of Dassault Aviation. It is available very easily for rent or for purchase.
The Falcon 7X has an exceptional range that allows passengers to fly up to 11,000 km nonstop. It can therefore connect the most popular destinations, such as Paris – Tokyo, Rio de Janeiro – Hong Kong or Los Angeles – Dubai nonstop.
Its three Pratt & Whitney Canada PW307-1 engines make it very safe to fly. They provide a thrust of 85.38 Kn which allows this jet to reach 953 km/h (mach 0.90) and climb to an altitude of 15,000 meters.
Dassault wanted the Falcon 7X to be able to land and take off on short runways. The wings of this private jet was therefore designed so that it could take off on 1319 meters of runway and land on 1199 meters. These capacities allow access to small airports such as London City or Cannes – Mandelieu.
The Falcon 7X is the successor to the Falcon 900EX, it offers a more spacious cabin and a greater range. It is the very first private jet to be entirely digitally designed using Dassault Systèmes tools. No prototypes or mock-ups were made during the design. It is also the first business jet to be equipped with electric flight controls (fly-by-wire) which replace the traditional manual controls.
The EASy (Enhanced Avionics System) cockpit of the Falcon 7X is a cockpit designed in partnership with Honeywell. It has wide screens and two side sidesticks, it is highly intuitive and interactive for pilots. It improves situational awareness, reduces crew workload and improves safety.
Dassault equips its latest jets with the EASy II cockpit. Even more modern, this latest generation cockpit brings all the latest technologies to pilots, such as a synthetic vision system.
Dassault Aviation unveiled the Falcon 8X in 2014, a more modern version of the Falcon 7X.
The premium cabin of the Falcon 7X was designed by BMW Designworks. It provides a high level of comfort. 
The interior is divided into 3 spaces and can accommodate up to 14 passengers very comfortably. A Wi-Fi system, satellite phones and tables keep passengers connected and allow them to work during the flight. A galley allows the crew and passengers to cook and refresh themselves.
The cabin is 1.88m high, which makes it possible to stand and walk during the flight. The Falcon 7X also has toilet and a baggage compartment.
– Fast
– Long range
– very comfortable cabin
– Able to land and take off on short runways
Manufacturer

Seats

Up to 14

Lavatory

Yes

Luggage Capacity

197 cu.ft | 5,55 m³
Model

Falcon 7X

Speed

488 kts | 904 km/h

Cabin height

6.17 ft | 1.88 m
Category

Long-range jets

Range

5940 nm | 11.000 km

Cabin Width

7.67 ft | 2.34 m
Hire a Falcon 7X
Submit your flight request via our online quote form.
Take-off in less than 2 hours.
Purchase or Sell a Falcon 7X
Tell us your wish to acquire or sell.
Get support in the process.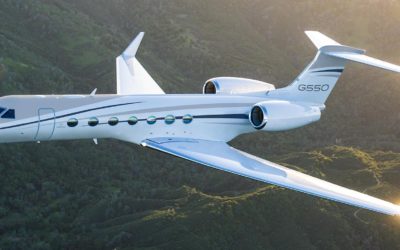 Charter a Gulfstream G550 The Gulfstream G550 private jet is available to charter through Menkor Aviation. Overview The Gulfstream G550 is a private jet produced by Gulfstream Aerospace in Savannah, Georgia, United States. It is one of the first long-haul private...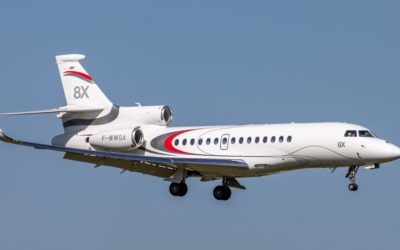 Charter a Falcon 8X The Dassault Falcon 8X is available to charter through Menkor Aviation.  Overview The Falcon 8X is a high-end business aircraft designed by Dassault Aviation. It is an improved version of the Falcon 7X which was introduced in 2017. The Falcon 8X is...