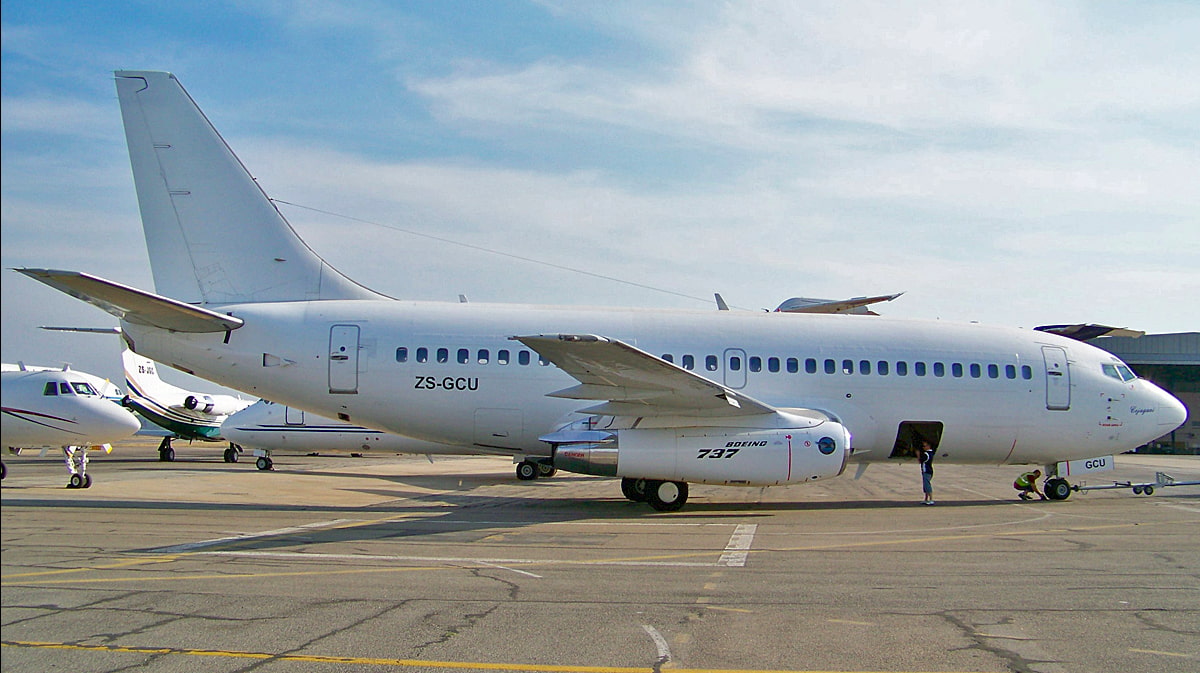 Charter a Boeing 737-200
The Boeing 737-200 is available to charter through Menkor Aviation.
Overview
The Boeing 737-200 is the second model of the famous Boeing 737 range.
As a new version of the Boeing 737-100, the 737-200 is a twin-jet with an extended fuselage, improved aerodynamics, autobrake system and Pratt & Whitney JT8D-17 engines with a thrust of 77.4 kN. It provides 15% more payload and range compared to the 737-100.
The Boeing 737-200 can carry up to 130 passengers and has a maximum range of 4,260 km (2,300 nm). It is an economical aircraft for group travel. It is ideal for short or medium-haul flights.
Boeing has also produced the 737-200C (Combi) version which has a cabin that can be used for both passenger and freight transport. It has also produced the 737-200QC (Quick Change) which allows a very fast conversion between the two types of cabins.
Introduced into service in 1971, 1,114 units were produced. Many models of the 737-200 are still available for hire or purchase with Menkor Aviation.
Cabin
A 737-200 for hire is often equipped with a single economy or business class seating configuration. Closed toilets are available. A galley (kitchen) allows flight attendants to provide hot or cold snacks to passengers during the flight.
This large airliner provides a pleasant cabin for all your group trips.
Benefits
– Economic solution
– Single class configuration
– Cargo version
Specification of the Boeing 737-200
Manufacturer

Seats

Up to 130

Lavatory

Yes

Luggage Capacity

640 cu.ft | 18,12 m³
Model

737-200

Speed

433 kts | 802 km/h

Cabin Height

7.41 ft | 2.24 m

Hourly Rates

7000$ | 5900€ | 5400£ /H
Category

Large Airliners

Range

2300 nm | 4260 km

Cabin width

11.67 ft | 3.34 m
Hire a 737-200
Submit your flight request via our online quote form.
Take-off in less than 2 hours.
Purchase or Sell a 737-200
Tell us your wish to acquire or sell.
Get support in the process.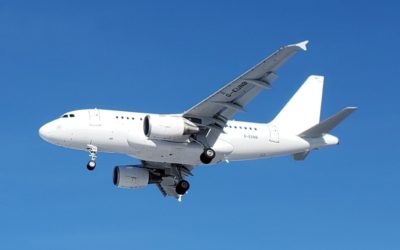 Charter a Airbus A318 The Airbus A318 is available to charter through Menkor Aviation.Overview The Airbus A318 is the smallest member of the Airbus A320 Family. Developed by Airbus, it was introduced in 2003 and 80 units were built. The A318 features several...