Charter a Boeing 737-500
The Boeing 737-500 is available to charter through Menkor Aviation.
Overview
The Boeing B737-500 is a second generation airliner of the Boeing 737 family. Called "Classic", this generation was in production from 1984 to 2000. In total, 392 units of the B737-500 were built.
The B737-500 flew for the first time on June 30, 1989. It can carry up to 140 passengers.
Direct successor to the B737-200, the 737-500 incorporates some improvements. It is 48 cm (1 ft 7 in) longer and can fly greater distances.
The two CFM56-3 turbojets are more modern and economical. They consume 25% less fuel than the Pratt & Whitney engines of the 737-200.
The cockpit is also more modern, the B737-500 introduces the all-screen cockpit in the Boeing 737 family.
The Boeing 737-500 was for a time the favorite aircraft of many airlines around the world. Today it is a reliable and economical aircraft perfect for group travel. Menkor Aviation allows you to hire a Boeing 737-500 for your travels.
Cabin
The cabin of a charterable B737-500 is often single economy or business class. Lavatory is available at the front or rear of the cabin. A galley allows flight attendants to provide hot or cold snacks, or personalized meals, during the flight.
The cabin of the B737-500 ensures a comfortable travel for passengers.
Benefits
– Economical solution
– Comfortable cabin
Specification of the Boeing 737-500
Manufacturer

Seats

Up to 140

Lavatory

Yes
Model

737-500

Speed

453 kts | 839 km/h

Cabin Height

7.35 ft | 2.24 m
Category

Large Airliner

Range

2929 nm | 5424 km

Cabin Width

11.67 ft | 3.56 m
Hire a B737-500
Submit your flight request via our online quote form.
Take-off in less than 2 hours.
Purchase or Sell a B737-500
Tell us your wish to acquire or sell.
Get support in the process.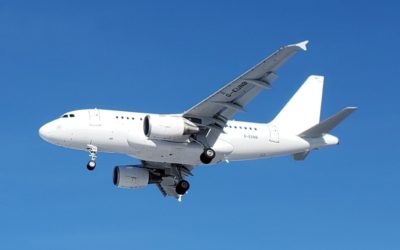 Charter a Airbus A318 The Airbus A318 is available to charter through Menkor Aviation.Overview The Airbus A318 is the smallest member of the Airbus A320 Family. Developed by Airbus, it was introduced in 2003 and 80 units were built. The A318 features several...